Hello all, so next week I will be 21 AND a senior in college! I have a general plan of what I'm going to do, but my friends are being a little secretive, so I'm not totally sure of what will happen. Basically the general plan is to have a little party the night before my actual birthday and go to the bars near campus on midnight. The next day we might go out to dinner - or so I've been told, haha.
I've been talking about wearing a birthday sash instead of a sign with "challenges." A lot of girls will wear a big poster board with challenges to do throughout the night but I really don't like the idea of wearing a giant rectangle...it sounds...silly. (And it would cover up my outfit.)
This is where you come in! I have been thinking of ideas for a sash, and I was going to make one, but my friends said they'd do it for me. I want to give them an idea of what it will look like though - I'd love to hear any ideas of what it should look like (Pinterest only has so much...) something with glitter, or just sparkly...if you have any ideas please link up to a blog post or pins or whatever!
I'd like it if there is glitter on my sash :)
Then for Labor Day weekend I've been entertaining the idea of going out to the lake. It will still be really hot, and of course to celebrate being 21, I thought it would be fun to take a cooler for drinks. I want to DIY a cute one, preferably 21-themed, in the same realm as these: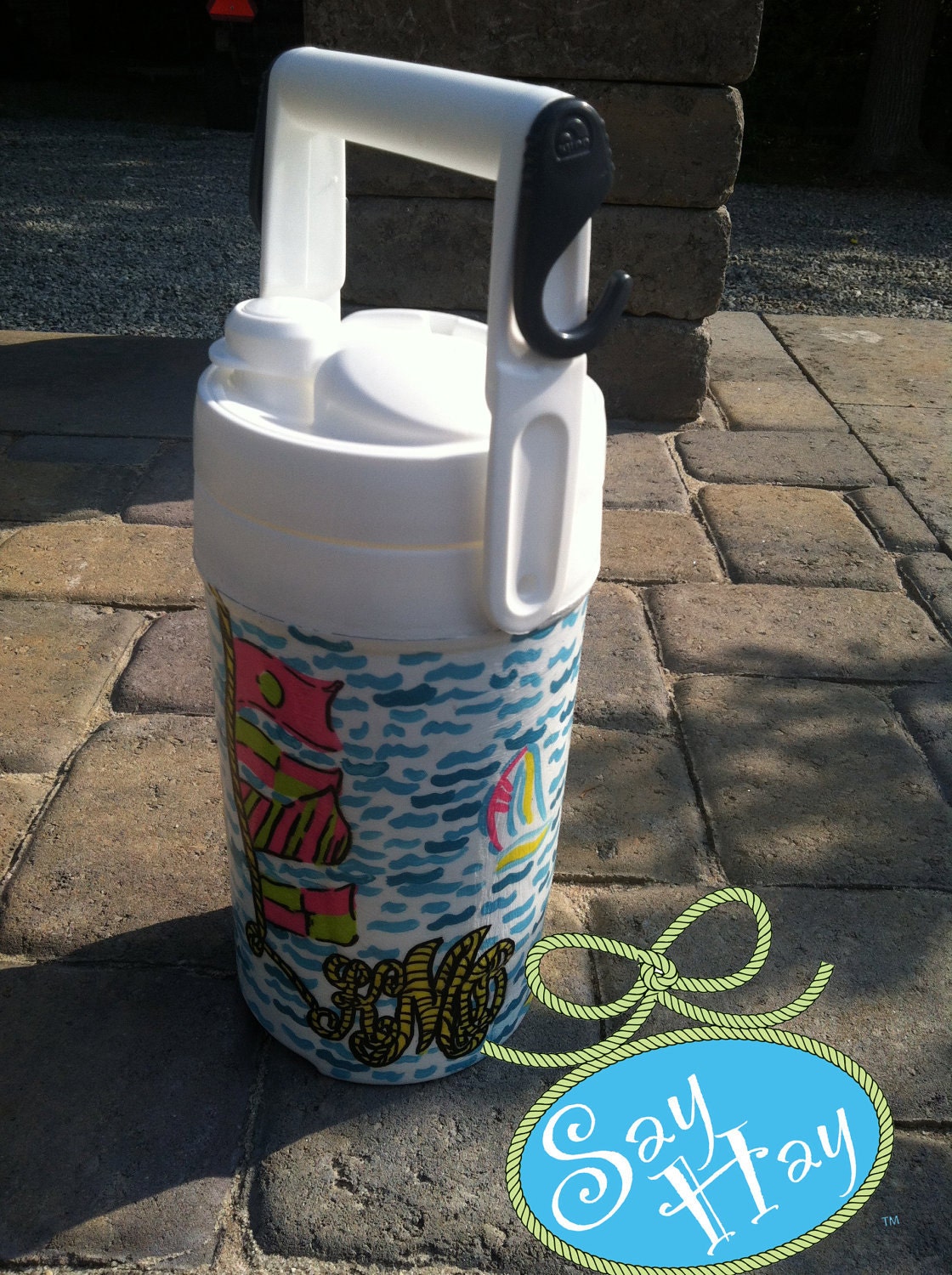 A lot of girls seem to do Lilly prints. Any other ideas for prints or colors?
What about....
Crafting/Painting tips?
Rhinestones vs. Glitter?
I'd love to hear your tips! Please help a girl out here :) This post sounds extremely tedious but hey - you only turn 21 once! And I plan on celebrating BIG!
xo-ally